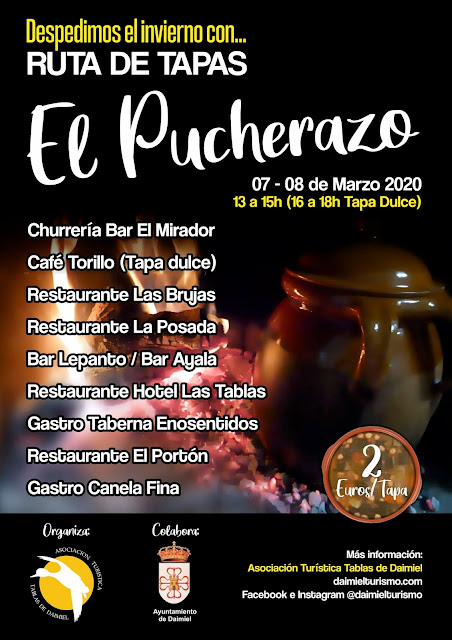 El Pucherazo, an appointment with gastronomy to say goodbye to winter on the 7th and 8th of March in Daimiel.
Los próximos 7 y 8 de marzo se da cita en Daimiel una nueva edición de 'El Pucherazo' una ruta de tapas para despedir el invierno.
Nueve son los establecimientos que participan con unas suculentas y elaboradas tapas que se ofrecerán de 13 a 15 horas y de 16 a 18 horas la tapa dulce.
Te invitamos a descubrir el buen hacer de nuestros establecimientos asociados, unas ricas tapas, calentitas, ideales para un día invernal.